Welcome to the official website of the
German Shepherd Dog Association of W.A. (Inc.)
Affiliated with the C.A.W.A. (DogsWest) and the
G.S.D.C.A. (German Shepherd Dog Council of Australia)
Welcome to the official website of the G.S.D.A. of W.A. (Inc.)
This website offers you information on our breed, we are constantly trying to add items of interest.
If we can be of further assistance please do you hesitate to contact the Association via the Secretary
By email   gsdasec@hostwest.com.au
Or telephone:  0406 665 411
The Headquarters Clubhouse: (+618)9399 5677
Please note: Manned during training hours only
Mailing address:
G.P.O. Box S1299 City Delivery Centre
PERTH W.A. 6845 Australia
Association Headquarters Address:
23 Passmore Street
SOUTHERN RIVER W.A. 6110 Australia
Our Association sponsors are: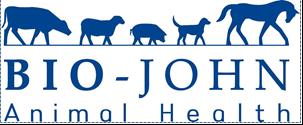 Please note that all images, photographs and other materials are subject to copyright. Please contact the Webmaster for permission to use.
Rob Pritchard
robbo19858@hotmail.com